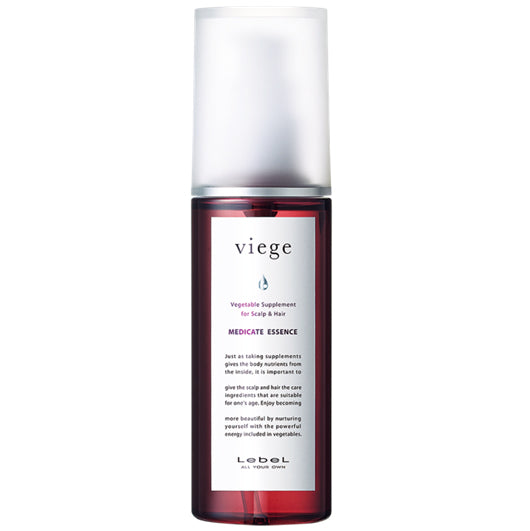 LebeL Viege Activate Essence
205.00 MYR
Vegetable supplement for scalp and hair.
Just as taking supplements gives the body nutrients from inside, it is important to give scalp and hair the care ingredients that are suitable for one's age. Enjoy becoming more beautiful with the powerful energy included in vegetables!
For thicker, stronger, and fuller hair, pick up Viege's Medicated Essence hair tonic enriched with ingredients that penetrate deep into the scalp to promote blood flow to activate cellular activity for hair growth.
Benefits: 
✓ Promotes hair growth 
✓ Stimulate thick, strong hair.
✓ Anti-hair loss
✓ Relieves itchiness & dandruff concerns
✓ Helps with hair loss after illness & birth
Power Ingredients:
✓ Ginseng Extract
✓ Licorice Leaf Extract
✓ Bamboo Root Extract
✓ Mulberry Root & Bark Extract

How to Use: 
After shower, towel dry hair and apply 8-10 pumps onto clean scalp then massage gently. Leave in and style hair as usual.
Love my purchase
Super fast delivery and hoping for more discounts in future.
My shampoo leak out, but the other two products received in good condition
LebeL Viege Activate Essence