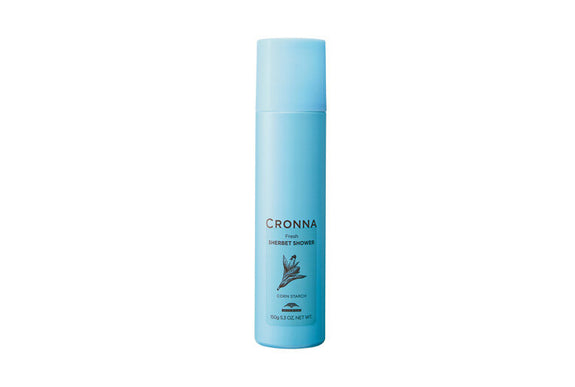 CRONNA Fresh Sherbet Shower
105.00 MYR
Freezin' cool care for scalp and body. This item provides cool moisture to the scalp and body and relieves discomfort after sweating.
A cool hyaluronic acid lotion that comes out as a sherbet when placed close to the skin or scalp, or as a mist when used away from the skin. It also reduces stickiness and odor on the scalp.
Scent
Refreshing lemongrass
How To Use:  
The nozzle can be a sorbet or a mist, depending on the distance from the nozzle. When using on the scalp, spray as close as 1 cm. You can use wet or dry conditions. For the body, spray 15 cm away. Use as many times a day as you like.