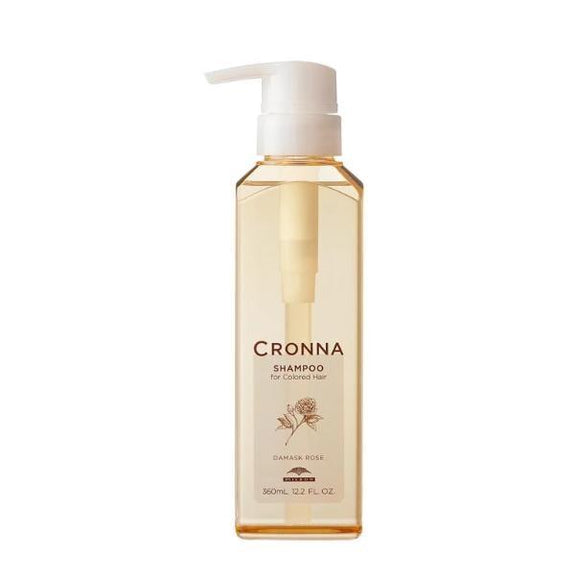 CRONNA Shampoo for Colored Hair
133.00 MYR
CRONNA is a combination of the words "crono" and "donna" which aims to make women ageless through time as we preserve the beauty of the hair, capturing the beauty of women.
Daily use shampoo perfect for after color treated hair to suppress color fading that help to prolong hair color while giving shiny, manageable hair and improves smooth texture! 
CRONNA Fading suppression effect creates the look of freshly dyed hair. It tighten the cuticle and suppress the dye outflow
Power Ingredients: 
✓ Aroma Squalane Rose
Beauty oil that is excellent in moisturizing which has been extracted by soaking Damask Rose in squalane derived from sugar cane.
✓ Alum
Used as protein tightening agent as well as dye fixing agent in food and fibre. 
✓ Amino Acid
How To Use: 
Thoroughly wet both your hair and scalp before shampooing to maximize product performance. Emulsify shampoo between palms and gently work into your hair and scalp. 
CRONNA Shampoo for Colored Hair
CRONNA Shampoo for Colored Hair
Cronna shampoo for coloured hair
I have been using this shampoo for a while & truly it works well for coloured hair. Highly recommended.
CRONNA Shampoo for Colored Hair
CRONNA Shampoo for Colored Hair