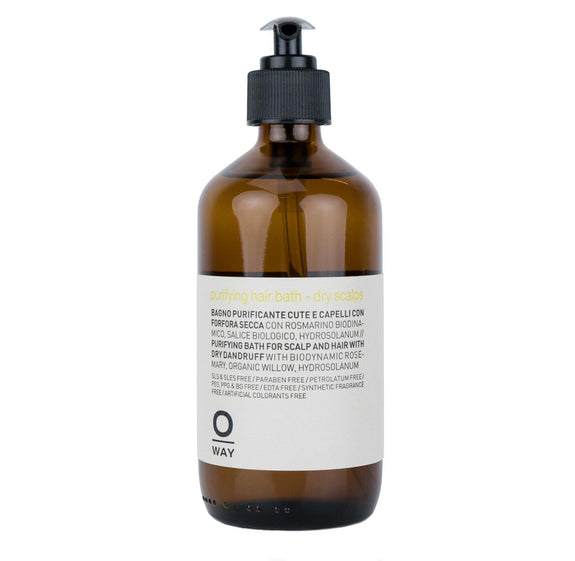 Oway Purifying Hair Bath - Dry Scalps 240ml
125.00 MYR
Soothing and purifying bath for scalp and hair with dry dandruff. It favours scalp rebalancing and the elimination of dry dandruff. Delicate cleansing action, it lightly moisturizes the skin.
How to use:
Apply to wet hair, massage in and rinse. Repeat if necessary.
OWAY product lines with natural & organic active ingredients for a healthy and sustainable lifestyle. Packaging in 100% recyclable & reusable amber glass to reduce environmental impact to a minimum.
Active ingredients:
Biodynamic Rosemary - Has antimicrobial and refreshing properties. It is ideal for treating irritated scalps.
Organic Willow - It contains a phytocomplex that is particularly rich in flavonoids and salicylic glucosides (precursors of the salicylic acid, which contain sugar molecules). The willow extract has antibacterial, anti-inflammatory and toning properties on the scalp.
Ethical Teak - It strengthens hair structure. Antibacterial properties.
Ethical Mahogany - Antiseptic and astringent for the skin, invigorating and energizing for the hair.