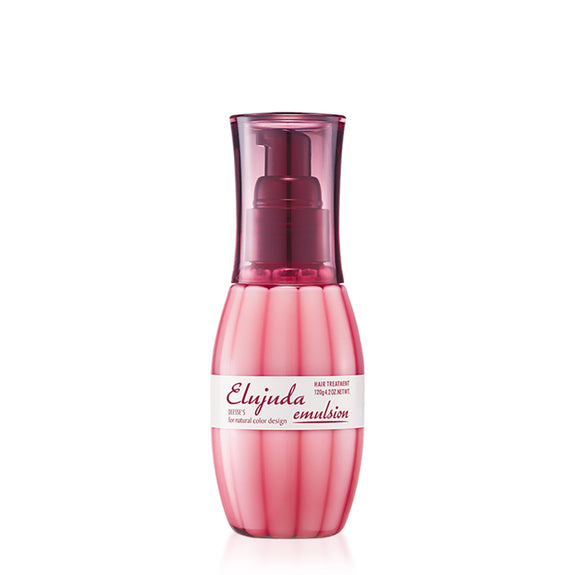 Milbon Deesse's Elujuda Emulsion - Fine Hair
120.00 MYR
Milbon Deesse's Elujuda Emulsion conditions dry, damaged hair in preparation for styling. 

This feather-light restorative cream, infused with a blend of high-performing ingredients, detangles and transforms hair instantly, imparting smoothness and hair's natural ability to hold shape. Boosted with ceramides for added moisture.
Special Ingredients:
✓ Baobab Extract
Baobab is a tree native to certain regions in Africa. Baobab oil extracted from its fruits is rich in antioxidants and effectively restores cuticles to evenly soften hair's surface for improved manageability. 

✓ CMADK
CMADK is an innovative keratin-based protein patented by Milbon. It has a high affinity for hair and replenishes keratin that has leaked out from aging or damaged hair. It effectively assimilates to the damaged parts within your hair structure for instant reparation.  
How to Use:
After shampooing, towel dry hair to remove excess moisture. Pump an appropriate amount onto palm and spread evenly with fingertips from mid-length to the ends of the hair. Proceed to blow dry and style hair as desired. 
しっとりさらっとまとまります
髪が広がりやすい方やまとまりづらい方にオススメのアウトバストリートメントです。
オイルのアウトバストリートメントと比べて乾かした後の仕上がりも柔らかくしっとりしています。
香りも優しくおすすめです。