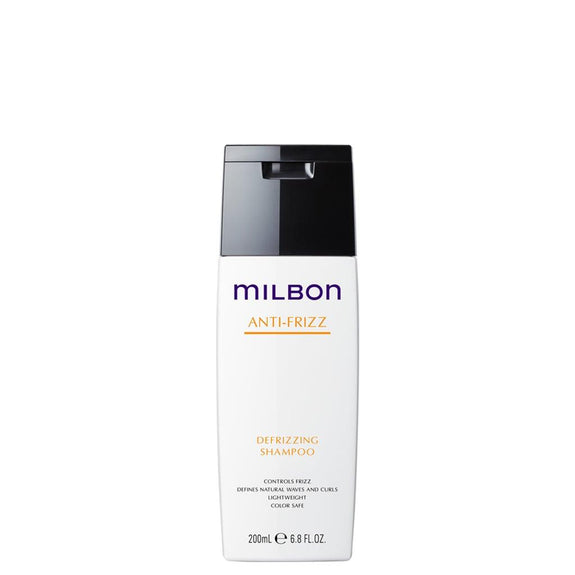 Global Milbon Anti-Frizz Shampoo
110.00 MYR 0.00 MYR
Eliminate Frizz, Define Waves & Curls.

Surround yourself with the scent of refreshing, juicy smell when using the Anti Frizz range! This de-frizzing shampoo optimizes moisture distribution inside your hair to effectively control frizz and enhance manageability, as it cleanses your hair gently.
Perfect for all types of frizz-prone hair

Product is color safe.

Ingredients you'll find:
SSVR-Silk™, DPG, Collagen Surfactant
SSvs (Stick-Shaped Voids) are hollow, tubular gaps that form in chemically treated hair-and which seem to contribute to loss of shine, split ends, and breakage. Through SVR-Silk™, this powerful, silk-based complex which supersedes these hollow tubular gaps-and improves hair's overall integrity, inside and out.
How To Use:
Thoroughly wet both your hair and scalp for about 90 seconds before shampooing to maximize product performance.
Emulsify shampoo between palms and gently work into your hair and scalp. This shampoo cleanses and hydrates your hair condition at the same time.


*Price inclusive of GST
Global Milbon Anti-Frizz Shampoo
It's good, didn't give any irritation eventhough it's my first time trying this shampoo.
Very satisfied
The result is very good if use with treatment. Thumb up!!