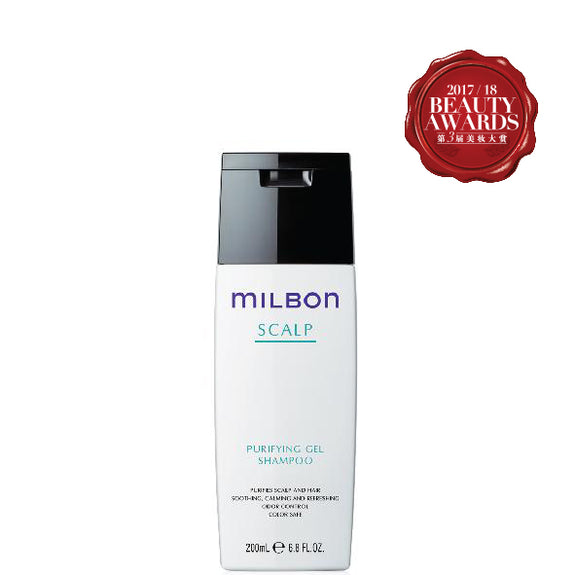 Global Milbon Scalp Shampoo
110.00 MYR 0.00 MYR
It is found that 80% of women in the world have scalp troubles. Based on survey done by Milbon, more than 60% of these women are not implementing the proper scalp care. 

ITCHY · DANDRUFF · DRY · STICKY · SMELLY

5 Troubles, 1 Solution

The common reason behind 5 major scalp troubles are due to excessive fatty acids.
Global Milbon Scalp Care is thus created to remove excess fatty acids and replenish moisture to hair, which consequently leads to clean scalp and healthy, shinier hair.
This purifying gel shampoo serves as the first step to normalize the scalp by detoxing – by effectively removing unwanted fatty acids. The unique, non-drying foaming gel physically attaches to the fatty acid buildup to lift it away without stressing the scalp and hair.

Benefits:
✓ Cleanses & purifies scalp
✓ Removes excess fatty acids
✓ Replenishes moisture to scalp
✓ Relieves dryness & itchiness
✓ Dandruff-control
✓ Reduces stickiness & odour

Power Ingredient:
✓ Licorice Root
✓ Soothing Menthol
✓ Hydrating Hyaluronic Acid
✓  SSVR-SIlk™ is a powerful, silk-based complex which supersedes these hollow tubular gaps-and improves hair's overall integrity, inside and out. This groundbreaking ingredient is now incorporated in all-new Global Milbon signature items. 


How to Use:
Thoroughly wet both hair and scalp for 90 seconds before shampooing to maximize product performance. Emulsify shampoo between palms and gently work into hair and scalp. This shampoo cleanses and moisturizes hair and scalp at the same time.  
Repeat ordersssss
This shampoo is one of the best I've ever used.
Milbon Scalp Shampoo
Im bought for my second bottle. i use one week once to neutralize oil on my scalp. when scalp oily can make hair drop. so this shampoo recommended to use.
my scalp feel fresh and not oily after using this shampoo! love it!
Great for Oily scalp
I have oily scalp and sweat easily so this shampoo works wonders to clear the excessive oil on my scalp. It seems to define my permed hair more compared to other over the counter shampoos. My friend tried and her scalp is cleaner and cleared off the scalp smell she always has after shampooing. Not drying as some scalp shampoos are. I have repeated purchase on this product.
Fast delivery
Already use few bottle tis shampoo . Suitable for my oily scalp