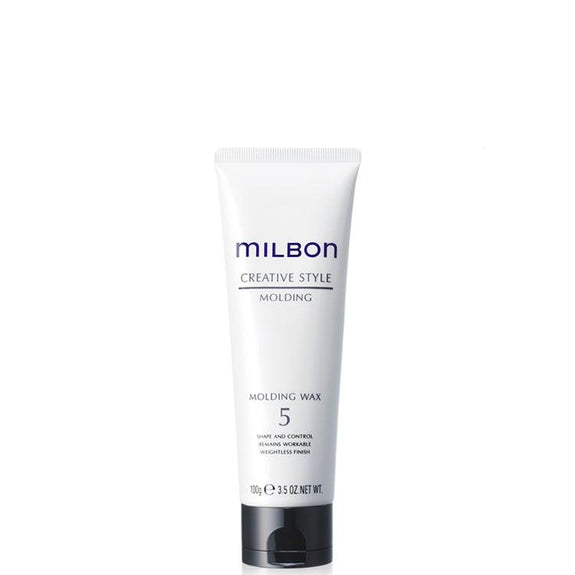 Global Milbon Molding Wax 5
92.00 MYR 0.00 MYR
Global Milbon Styling Range
Global Milbon Molding Wax offers exceptional spreadability means effortless application and enhanced control. A cutting-edge formulation that generates a breakthrough creamy texture, this wax's light, re-workable finish allows for multiple styles throughout the day and still rinses clean.
Key Ingredients
Water, Microcrystalline Wax, Cetyl Ethylhexanoate, Euphorbia Cerifera (Candelilla) Wax, Ceteth-20, Stearic Acid, Propylene Glycol, Ceteth-6,Steary Alcohol, Cyclopentasiloxane.
How to Use:
Spread a pea-sized amount between the palms, then apply to dry hair and style as desired. Add more as needed.
Global Milbon Molding Wax 5 offers shapes and control to styles. 

*Price inclusive of GST


ラフなウェット感を出したいときに
ウェット感を出したいけどべたつきたくない方にオススメです。
ドライの状態で付けるとナチュラルなウエット感がでてオシャレに仕上がります!