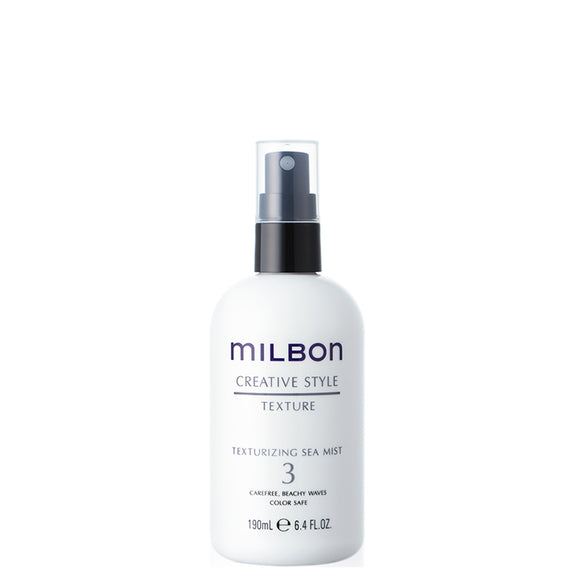 Global Milbon Texturizing Sea Mist 3
92.00 MYR
Be inspired by the power of nature's bold sea waves! Global Milbon Sea Mist series offers freedom of design with optimal sea-inspired formulations to suit your styling needs. 

Global Milbon Texturizing Sea Mist 3 is created to easily accentuate dry, matte texture with effortless movement. Beachy waves, tousled looks, lived-in styles: this Mist is powered by a perfect blend of sea salt and sunflower seed oil to amplify texture, body, and hold for soft, limp hair.
Its sea salt component serves as a setting agent as the crystals form airy holding between hair strands. It also protects against heat while accentuating hair's natural waves.
How to Use:
Apply to towel-dried hair from roots to ends, comb through, then blow dry.
Stylist Recommend!
Spray it before styling, it will give your hair stronger hold and grasp. Can easily create natural beachy waves!
Lifesaver
I've got hopelessly fine, limp hair and this mist helped me fake that glam volume! I actually use it directly on dry hair and it works for me; accentuating waves and creating texture that holds but still looks natural. A little goes a long way. My secret weapon!