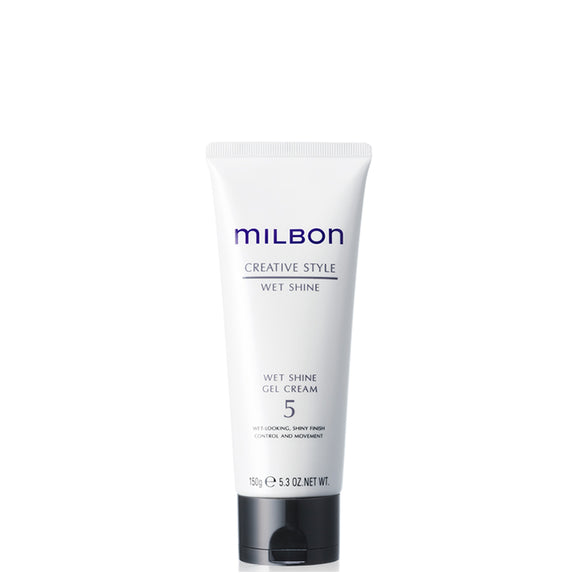 Global Milbon Wet Shine Gel Cream 5
92.00 MYR
Global Milbon Wet Shine Gel Cream embodies optimal control of a gel with the incredible spreadability of a cream: this game-changing hybrid tames frizz and flyaways while adding buildable hold for both polished and extreme wet looks. Its slow-dry technology gives precision styling the time it needs. 
How to Use:
Apply on palm and spread out until transparent, then apply on dry hair, grasping it with hand and lightly scatter to allow soft gel cream to attach evenly onto hair strands. 
Global Milbon Wet Shine Gel Cream 5 offers high gloss shine with medium hold.
ウエット感でます!
今流行りのウエットスタイルに仕上げたい時におススメです!ショートからミディアムスタイルまで幅広くお使いいただけます。クールにカッコよくきめたい時に是非!
ウエット感でます!
今流行りのウエットスタイルに仕上げたい時におススメです!ショートからミディアムスタイルまで幅広くお使いいただけます。クールにカッコよくきめたい時に是非!
love the texture
I love the gel type and very light texture.