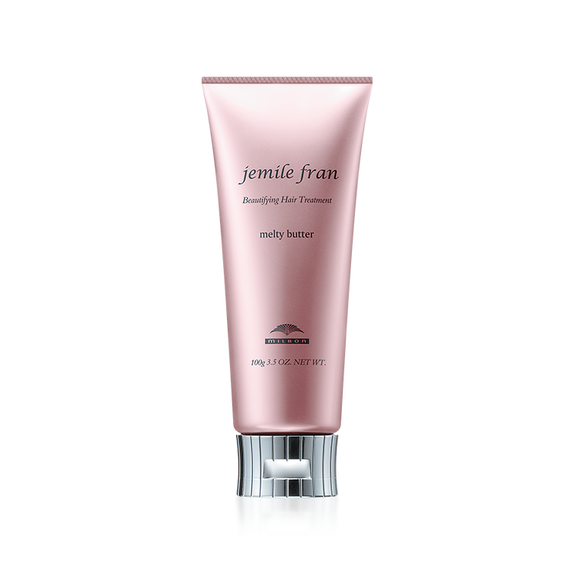 Jemile Fran Melty Butter
89.00 MYR
Jemile Fran Melty Butter Series helps to achieve this with minimal effort and long lasting manageability. Formulated with a special memory butter that melts with iron heat for easy styling and memorises the shape of the style, prolonging your hair design for the entire day. This series is infused with CMADK, a type of protein that penetrates the internal part of the hair and repairs damage due to protein outflow.

Jemile Fran Melty Butter provides a glistening and smooth texture due to the olive squalene allowing for your fingers to run smoothly through the hair.
styling cream
It has a pleasant scent and it does help to hold the curls
Well received the product but the point didn't include in member card
Hi there, I received my product since 23 Nov 2020. I'm very satisfied with the product but I found that the point that I purchase the product still have no include in my member point. So hope get clarification from your side and hope to get back from you soon. Thanks.